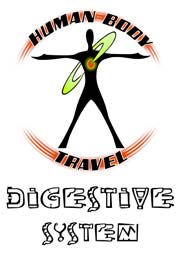 HBT - Digestive system.
The visitors, reduced to the size of a tiny cell, make an intreactive journey through the digestive, circulatory and respiratory systems
A physician provides information and instructions to the visitors as they explore these three fascinating systems.
- personalised information is gathered: Using a joystick, each individual spectator gleans a multitude of data relating both to the anatomy and the functions of the human body.
The visitors participate in the physiological processes: the interactive areas are highlighted by the physician and each spectator has the power to produce certain reactions.
Duration: 10 minutes per system.